Graduation Video Montage: Graduation Day Music Videos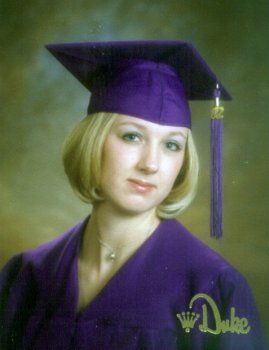 Graduation video montages from Digital Infinity Designs are the perfect video tribute for the graduating student! Celebrate growing up and moving into adulthood with a personalized music video for Graduation Day. Fun family photos, embarrassing baby pictures, class trip keepsakes, holiday memories, birthday and vacation videos are combined into a DVD slideshow or creative video montage.
A photo montage is a composite creation using multiple pictures, usually photographs. A photo video montage is composed of photographs or other images arranged together, in succession, to form one complete piece of video art. This can be in the form of a "slideshow" or it can be in a more creative format combining different media. Video montages are often used to compress time, with shots are linked in the form of a music video. A video scrapbook of childhood memories makes a thoughtful and treasured Graduation gift.
Please contact us at least 6 weeks before your special occasion. We experience high volumes at specific times of the year (Graduation, Holidays, Mother's Day, etc) but we will do our best to accommodate your special day.
See our Samples page for some creative uses of video photo montage and examples of graduation music videos.
Please call or e-mail us! abc@digitalinfinitydesigns.com